THE FORGE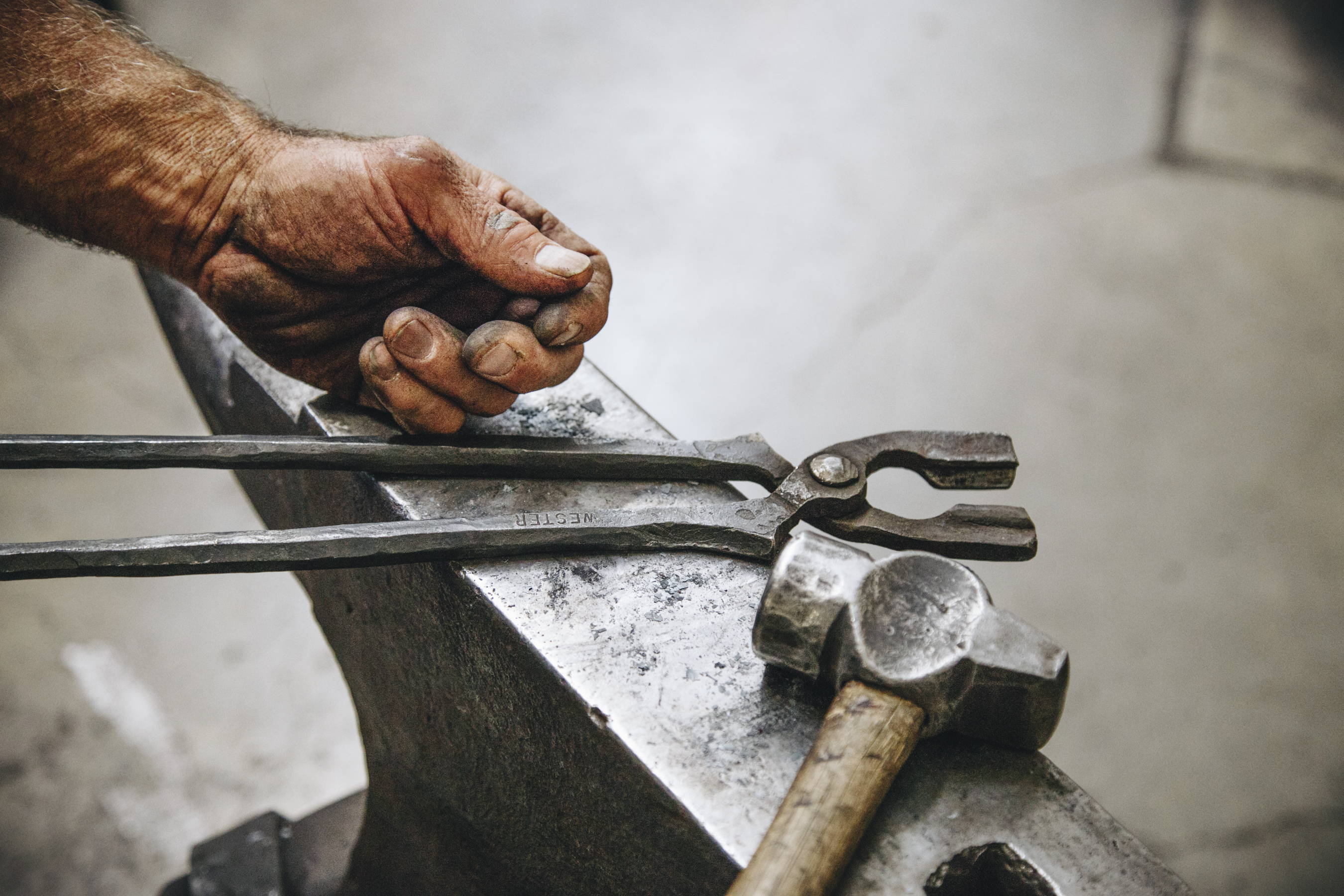 Take a step back in time and see an old-world craft being practiced behind the doors of Ponderosa Forge. We are located in the small mountain town of Sisters on the eastern slope of the Oregon Cascades.
We take pride in using traditional methods of blacksmithing to produce hand-forged ironwork that replicates the craft of a bye-gone era, a time when "hand-made" was the only way!
Nothing compares to the sound of hammers striking iron and the feel of the intense heat as we transform iron bars into beautiful works of art. You'll see old-world practices and craftsmanship just as it was done in the mid-1800s. In fact, some of our machinery dates back that far!
The look and feel of true hand-forged ironwork is different than mass-produced, painted or powder-coated cast iron and fabricated steel. All of our products are finished with a natural patina -- age-old wax and oil finishes. And, of course, they last and last.
"Necessity is the mother of invention." If you can't find what you are looking for in our hand-forged product line give us a call, and we will design something to fit your needs
Our work is featured in some of the finest destinations resorts, lodges and restaurants, plus hundreds of homes throughout the nation. Take a look at Our Projects to view some of our products and custom creations in their natural setting.
When you want the best of the best, consider a hand-forged, handcrafted iron product from your friends at Ponderosa Forge
---